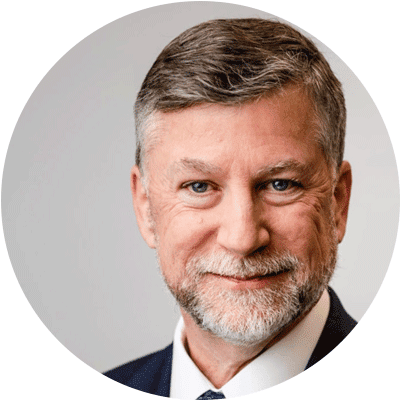 SVP and Chief Nuclear Officer
Pete was appointed Chief Nuclear Officer and Senior Vice President for Xcel Energy in March 2020. He is responsible for the Xcel Energy nuclear strategic direction, business plans, finance and operations in the various operating jurisdictions for the company. Currently that includes corporate, the operations of the Monticello and Prairie Island nuclear generating plants, decommissioning and nuclear fuel storage.
He joined Xcel Energy in October 2013, as the Director of Site Operations for the Monticello plant. Pete then held the position of Monticello Site Vice President from January 2015 to 2018 before taking the position of Vice President of Fleet Operations.
Pete has over 38 years of diverse experience in the nuclear industry. Prior to Xcel Energy, he held the positions of Plant Manager, Operations Director and several other management roles at Exelon Corporation in Pennsylvania.
Pete graduated from Saint Joseph's University with an MBA in Finance, and also from Widener University with a BS in Engineering, and from Penn State University with a degree in Nuclear Engineering. He also received a Senior Reactor Operator License from Limerick Generating Station.
Pete has 3 kids in their 20's, 2 daughters graduated and are working locally, one in Mechanical Engineering and one in Environmental Science. His son is a Jr in Architecture, all 3 from University of Minnesota.
Pete has a passion for Education as you can see from his 3 kids right through his own 3 degrees. Additionally, Pete is a Board Member on the Minnesota Council on Economic Education for the last 4 years. Their main mission there is to 'teach our teachers so they can teach our kids better', this organization is affiliated with 4 Universities in Minnesota including UOM but also several hundred high schools.
Pete's interest in MVS comes from wanting to help this community open a STEAM (STEM) elementary school so that the residents of our community don't need to bus to other towns!