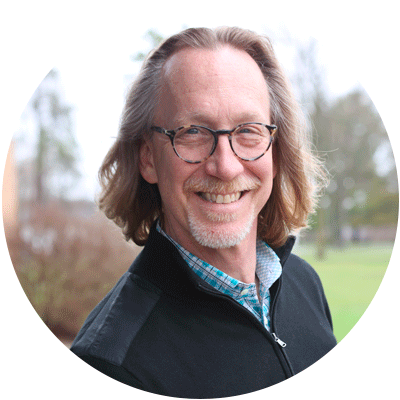 Daryl Timmer is a retired music educator. An experienced and celebrated educator, Daryl began his teaching career in Eden Prairie Public Schools where he taught elementary classroom music for 12 years. In June of 2021, after 22 years of teaching for the South Washington County Schools, Daryl retired from his position as Director of Choirs at Woodbury High School.
His teaching assignments included pre-k, k-6 and 9-12 grade classroom and choral music during his 34-year teaching career. In 2008 Daryl earned his
Master's in Music Education with a Choral Conducting emphasis from the University of St. Thomas, St. Paul. His Bachelor of Science Degree in K-12 Vocal and Classroom Music Education is from the University of Northwestern, St. Paul, MN.
Daryl currently serves as the Artistic Director of the Valley Chamber Chorale, Stillwater, MN. He is also an active clinician, adjudicator and serves as the MN State High School League's Region 4AA music coordinator. He is an active member of the National Association for Music Education (NAfME), Minnesota Music Educators Association (MMEA), Chorus America and the American Choral Directors Association (ACDA) and its local chapter, ACDA MN. Daryl has served ACDA MN on its Board of Directors as Metro East District Chair and is currently a member of ACDA MN's F. Melius Christiansen (FMC) Endowment Fund committee.
Daryl is passionate about empowering student to be the best they can be. His classroom was a nurturing and inclusive safe space for all students, regardless of skill or ability. Identifying and developing student strengths as well as motivating students to grow was an integral part of his focus in the classroom.
Daryl lives in Marine on St. Croix with his husband Terry and their 2 goldendoodles, Margo and Fischer. He enjoys boating, gardening, walks with the dogs, outdoor activities as well as expressing his creativity through many and varied mediums. Daryl is an active member of his faith community, serving on the governing board and as the Director of Music and Worship.